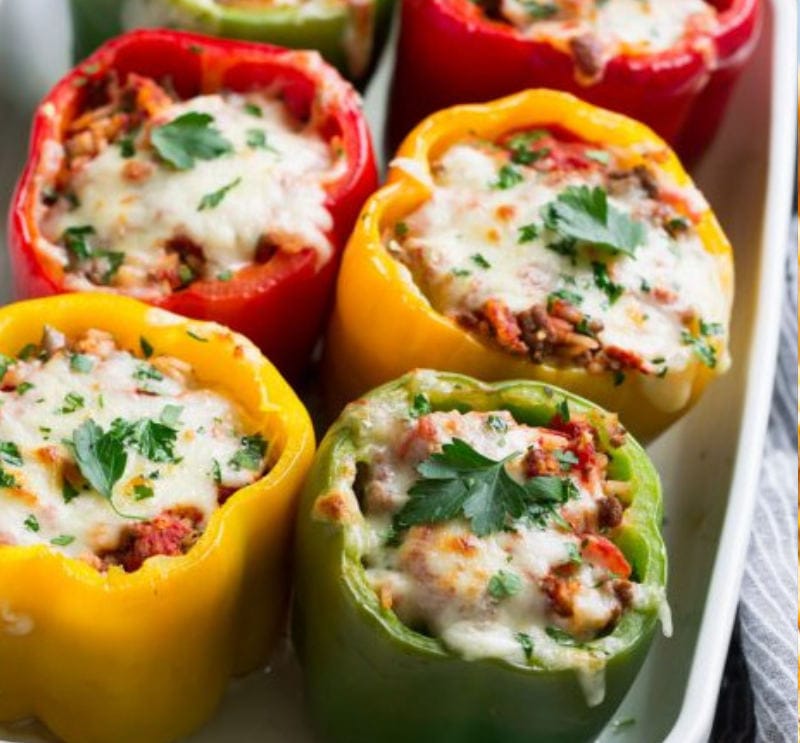 2 lg. green peppers
Salt
Pepper
Parsley
1 8 oz. can tomatoes (undrained) and chopped
1-1/2 cups cooked reg. rice
1/2 cup (2 oz.) shredded sharp cheddar cheese
2 t. Worcestershire sauce
1/2 lb. mild bulk sausage
1 small onion, chopped
Core peppers.
Parboil peppers in salted water 5 minutes; drain.
Season cavity of each pepper with salt.
Brown sausage in skillet; add onion. Cook until tender.
Pour off drippings.
Add tomatoes, rice, cheese and Worcestershire sauce.
Season to taste with salt and pepper.
Simmer 5 minutes. Stuff peppers with sausage mixture.
Place in 1 qt. Casserole.
Bake at 350 for 30 minutes.
Garnish with parsley.